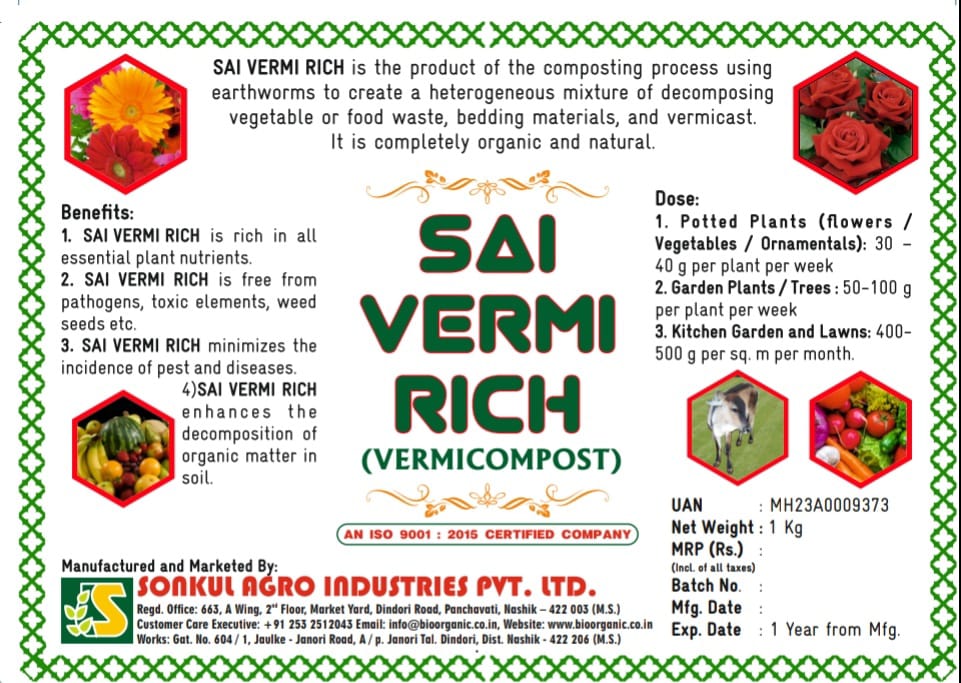 SAI VERMI RICH is the product of the composting process using earthworm to create a heterogeneous mixture of decomposing vegetable or food waste, bedding materials, and vermicast. It is completely organic and natural.
Benefits
SAI VERMI RICH is rich in all essential plant nutrients.
SAI VERMI RICH is free from pathogens, toxic elements, weed seeds etc.
SAI VERMI RICH minimizes the incidence of pest and diseases.
It enhances the decomposition of organic matter in soil.
Dose
Potted Plants (flowers / Vegetables / Ornamentals): 30 – 40 gm per plant per week.
Garden Plants / Trees : 50-100 gm per plant per week.
Kitchen Garden and Lawns: 400-500 gm per sq. m. per month.
Availability
1 kg